Photo by Mtneer Man
I've become huge fan of TED talks thanks in part to Mr. Byrne at Free Technology for Teachers. TED stands for Technology, Entertainment, Design and is a non-profit dedicated to spreading "ideas that matter."
My wife and I watched this humorous and insightful TED talk about "manspaces," the diverse rooms that men create for themselves.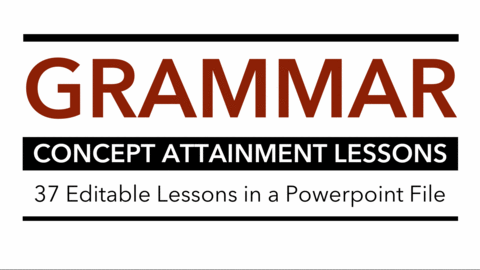 37 Grammar Lessons
A PowerPoint file of 37 ready to use concept attainment grammar lessons. Learn more...
If you don't see the video, it's available on the TED site.
I'm always looking for ways for students to interact with literature through different media, and realized that this video had applications as a literary response activity:
Ask your students to design a room that reflects a character.
Students can build a diorama, illustrate on paper, or design a 3d model in Google Sketchup.
For stories that support it, have students show how characters have changed over time by creating a before and after room.
Take photographs of students' work, scan art, or save digital images and compile the various rooms onto a DVD for students to take home.
For larger stories, build a home with several rooms – one for each character.
I hope this sparks some meaningful enrichment activities for your students!