If you've been following this series, your students have picked the elements of public speaking they want to improve. Now it's time for them to write their own material and present it.
Your assignment is to sell me something silly, students.
As an example, I modeled a sales pitch for a dry-erase marker. The item for sale, naturally, doesn't matter. The purpose is for students to  practice their "focus elements" (from earlier in this series).
I've had students make a sales pitch for:
Pencils
Erasers
Backpacks
Even a laptop made out of paper
Goalsetting
Some students will get caught up in the creativity of designing a silly item to sell, so I require their verbal or non-verbal goals to be written down. I explain that their grade is based on this goal.
Here is a [Download not found] students can use to track their progress in their speaking goal. It includes:
Date
Teacher's score
Teacher's comments
Student reflection (using thinking tools) – students analyze their progress using trends, points of view, patterns, etc.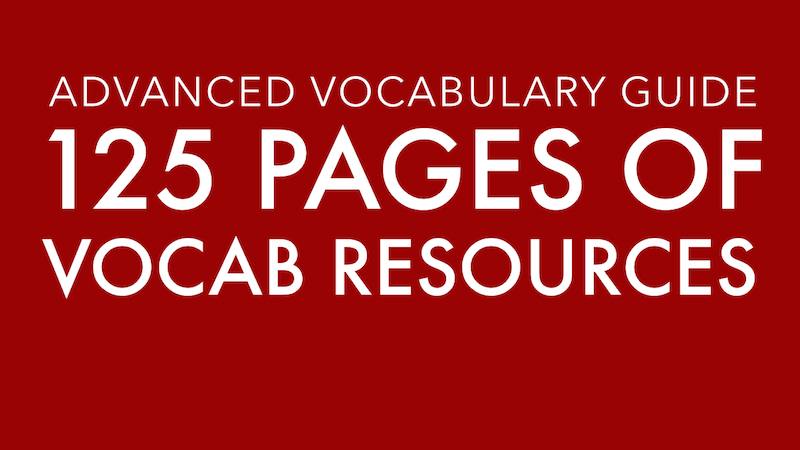 Advanced Vocabulary Resources
Don't just ask kids to memorize spellings and definitions, challenge them with intriguing language. This PDF includes 125 pages packed with advanced vocabulary resources. Learn more...
Structure of Presentation
I set this up as a problem and solution presentation and use the following oral language standards (again, California and 6th grade specific although you'll probably be able to adapt to your situation):
2.5 Deliver presentations on problems and solutions:

Theorize on the causes and effects of each problem and establish connections between the defined problem and at least one solution.
Offer persuasive evidence to validate the definition of the problem and the proposed solutions.
Since the focus is really on individual speaking skills, I keep the structure of the speech as simple as possible.
Describe an existing problem the audience may face.
Show how your item solves the problem.
Next Steps
After students have had a chance to practice their speaking goals using small speeches such as this, you can give your students a larger, more authentic presentation. We'll explore that next time.