I love this article from Derrin at The Bright Side. "More work" isn't the answer, "different work" is:
There is no surer way to turn off the passion for learning than rewarding completion of an easy task with more work, especially if the other children… are not also going to be doing this 'more' work. From Derrin, at The Bright Side
Kids who are smart enough to fly through vocab practice are also smart enough to figure out that their reward is to write the same words ten more times.
Now you've got bright kids purposefully underperforming to avoid extra work. This is bad!
The Fallback Project
Of course, the cry is: "What do they do instead!?" After all, chances are rare that your curriculum has quality "advanced work."
While there are many ways to up-level existing work, there are times when you just can't come up with anything. And it's impossible to create something great for every unit in your first (or fifth) year.
When I simply had nothing for my advanced learners, my fallback was an interest-based research project.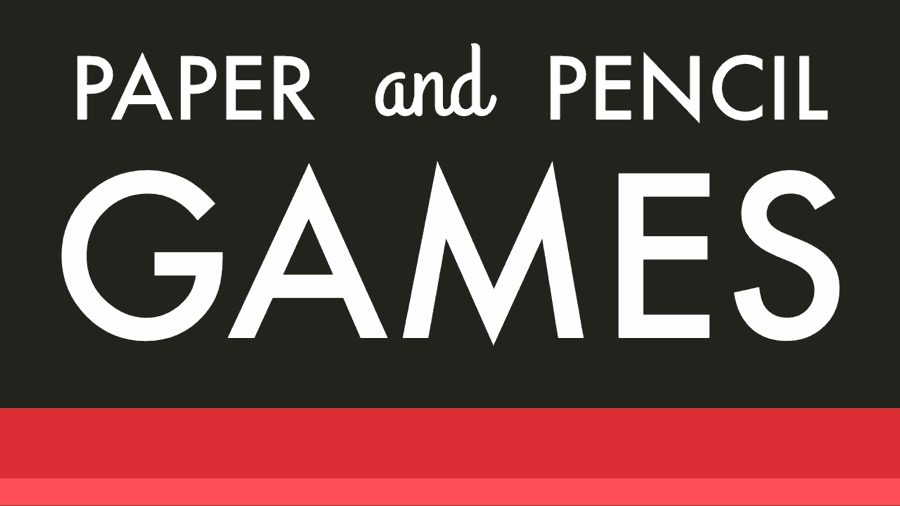 21 Games for Paper and Pencil
Perfect for brain breaks, wrapping up the day, indoor recess, or to analyze interesting strategies. Learn more...
Capitalize on Their Obsessions
Many gifted kids have an intellectual overexcitability, which means they are deeply interested in some topic. Parents are often well aware of the latest obsession ("All Julie will talk about this year are plants!") and are a great source for inside information.
When students show they don't need any more practice, let them move on to something they're really interested in.
But, Is This… Ok?
With a standardized test looming, it can feel strange to let kids just learn about what they're interested in. But these students have shown that they already know it! Julie has nailed her practice problems or passed a pre-assessment. She's free to move on to learn about plants. Perhaps, most importantly, you have proof to show an administrator questioning Julie's "plant project."
I love what Susan Winebrenner says:
It's perfectly "legal" for [students to research an interest], since they will have demonstrated that they have attained mastery of some of the grade-level curriculum, thus being able to "perform" well on state or local assessments.
Worried about structuring an interest-based project? I wrote about my own experiences with "Curiosity Fridays."