If you've used the official Depth and Complexity digital icons, you've almost certainly run into their big drawback.
You know what I mean.
Those images just don't work well in digital documents.

Drag an icon into Word and BOOM your layout explodes. Every time I drop one into a presentation, it's always the wrong size. And when I stretch them for my high-def Byrdseed.TV videos, they get all pixelated.
This isn't just a teacher problem, because Depth and Complexity should be students' tools. Students should be using Depth and Complexity icons as often as we do. They must feel empowered to not just quickly sketch an icon in their notes, but also to pop one into any digital document.
The official digital icon images are difficult to use even in multimedia-friendly tools like Word. What happens when a student wants to include an icon in a Google Spreadsheet? In an email? Or send it into Mentimeter or some other app? If students can't do this easily, it diminishes the usefulness of Depth and Complexity. Depth and Complexity becomes something you only use some of the time. And, as we do more and digitally, this is going to become a bigger problem.
Students' use of Depth and Complexity shouldn't depend on the icons. The images should serve a supporting role, empowering student thinking no matter what the context.
Why Mary Is A Genius
I was lamenting this problem to my wife, Mary, and she texted me: Why not use emoji for the icons? She sent me a list of emoji to go with each of the Depth and Complexity tools.
At first, I chuckled. Cute idea.
But, then…
The more I thought about, the more I realized how genius this idea was!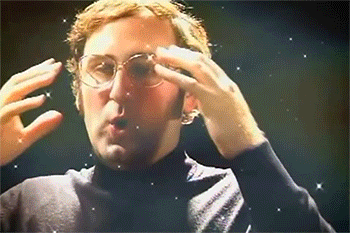 Table of Contents
Students Own These Tools
Since there's no "official set" of Depth and Complexity emoji, it encourages this incredible discussion with your students:
How would you symbolize Ethics, class?
Your students get to decide how they would represent repeating Patterns, unbreakable Rules, or Multiple Perspectives. That's powerful! It brings us back to the true purpose of having icons at all: to represent deeper and more complex thinking. And it's so much more interesting than opening the year by telling students "This is what Ethics looks like!"
Seriously, it bums me out that I didn't think to do this with my own students.
Emoji Possibilities
Here are my thoughts about which emoji I'm going to use. I've broken them into three categories:
1. Obvious replacements for existing icons.
These are natural fits as they look just like the official icons:
Big Idea: 🏠
Details: 🌻
Language of the Discipline: 👄
Trends: 📈
Unanswered Questions: ❓
Multiple Perspectives: 👓
Change Over Time: ⏳
2. No obvious replacement, but I like them (better!).
There aren't emoji that obviously fit with Ethics and Rules. BUT! I think the justice scales and traffic light emoji work even better than the official icons. They're easy to draw and connect pretty clearly to the meaning of their Depth and Complexity prompts.
3. Not so sure.
And here's the last group. I think these work, but I'm not 100% thrilled with them.
Patterns: 🌀 A spiral is definitely a pattern. But is this the best emoji to represent patterns?
Across Disciplines: 📚 I like the stack of books to represent multiple disciplines, but it's less obvious when kids draw it. Might look like just three rectangles. But maybe that's ok?
Remember, an icon just symbolizes an idea. The particular icon is not the focus; the idea is. If you use one clock, and I use another, we can still tell we're both thinking about how something Changes Over Time. And that thinking is what matters.
Yours Can Look Different From Mine
There's actually no official version of the emoji images. Everyone uses the same set, but each implementation (Apple vs Microsoft vs Google) looks slightly different. Check out all the versions of "Face With Hand Over Mouth".
I love this because it reinforces that there's no "correct" symbol. Remember, the icons are students' tools. Students should have ownership of them. Back in my day (👴🏼) we didn't have official, professionally-designed images. We used random clip-art. We mostly drew them by hand and then photocopied worksheets. But we still knew what each others' icons meant. My hand-drawn Language of the Discipline lips were notoriously weird (check them out!), but my students got a kick out of it and knew what they symbolized. The emphasis was on the thinking that those lips symbolized, not the lips themselves (what a weird sentence).
Your phone may have different looking lips than mine. Your Chromebook might have different ethics scales than my laptop, but that's fine. The symbols aren't the focus, it's the idea behind the symbol that we care about.
Improving on the Icons
I even think emoji lets us improve on the official imagery. Like, um, why are Big Idea and Details a Greek building and a flower? So weird, right? Let students make it better!
Since Big Idea and Details work so nicely together (one is zoomed-out and one is zoomed-in), why don't we take advantage of that connection?
We could use 🌳 for Big Idea and 🍃 for Details (forest vs tree)
Or 🌊 for Big Idea and 💧 for Details (ocean vs a drop)
Either set represents the idea of zooming out to see the big picture and then zooming in to see the details. Let your students improve on the existing symbols! See what they can come up with.
Content Imperatives? ✅
If you also use the Content Imperatives, then there's a set of emoji that work beautifully with each of those prompts, too!
Origin – ⏺
Paradox – ↔️
Parallel – ⏸
Convergence – 🔄
Contribution – ⏬
Emoji 101
Here are some technical reasons why using emoji for digital Depth and Complexity icons works so nicely:
Emoji are automatically everywhere. You don't have to download or install them! Whether you're on Windows, Mac, a Chromebook, a phone, or some doodad that hasn't been invented yet, it has emoji built-in!
Emoji are standardized. Whatever device you use, the set of emoji is the same. This is because there's an official gosh-darn consortium that regulates emoji!
Emoji are native. Devices treat them like plain ol' letters, numbers, or punctuation marks. So you can resize them just like text. They plop right into textboxes. They work in any app that you can type into. And, thank goodness, emoji don't break Word's layouts!
Emoji are designed to be small, but the official Depth and Complexity icons are designed to be poster-sized. If you scale them down to match a 12pt font in Word, they lose their readability. Emoji are meant to be text-sized.
They're legal! Unlike the official Depth and Complexity icons, which are copyrighted (although you couldn't tell by looking at Teachers Pay Teachers!), there are many versions of emoji that are free to use. Emojipedia has licensing information.
Plus, look how easy emoji are to pop into Word:

On a Mac, press control+command+spacebar
On Windows, it's Win+period or Win+semicolon (or so I've read!)
I think I am even more excited about using emoji for Depth and Complexity's digital icons now than I was when I started writing.
Does this mean you don't use the official images at all? Of course not. If you like the posters, hang them up! If you like the magnets, use them! The point is to empower students to be able to use depth and complexity in any context. As we move more and more towards digital tools, we need a good solution for bringing depth and complexity with us. Emoji are a surprisingly elegant solution. Mary really is a genius!
Differentiation information in your inbox.
I'll send you one or two emails a month to help you better understand and differentiate for gifted students.
Get free resources now!