Earlier, I wrote up some quick and creative math warmups. Since then, I've discovered some incredible resources for fantastic creativity and discussion in math. Here are four sites you have to check out.
Open Middle
Open Middle comes from my real-life pal Robert Kaplinsky (among others).
This order of operations example is a favorite of mine. Using the numbers 0-9 (only one time per number), make the largest number possible:
Head over to OpenMiddle.com to see a hint and the solution.
Visual Patterns
Fawn Nguyen (and company) have put together a delightful resource for noting and generalizing patterns called Visual Patterns. In each case, the first few iterations of a pattern are shown and then students must determine the 43rd iteration. Here's one example (from Matt Vaudrey):
How many seats would there be with 43 tables?
Hit up VisualPatterns.org to see the solution, as well as over 200 other patterns.
Which One Doesn't Belong?
Mary Bourassa (and friends) have created sets of 4 shapes, numbers, graphs, etc and poses the simple question: which one doesn't belong. Of course, the catch is that there are arguments for why each item doesn't belong. Here's one: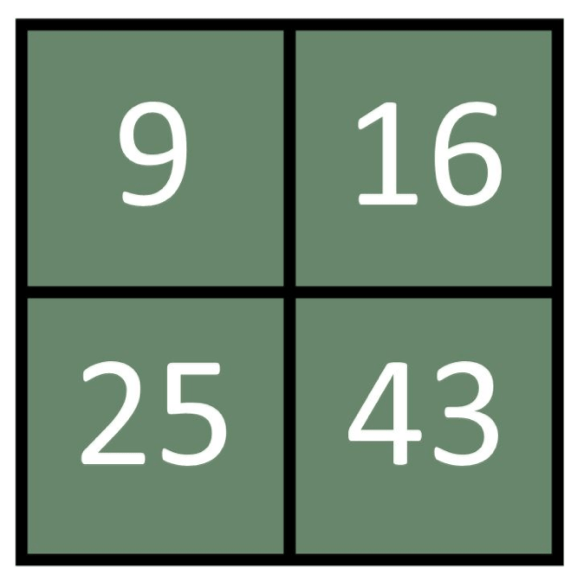 WODB.ca has versions appropriate for kindergarteners all the way up to high school students.
Would You Rather?
John Stevens shares situations that asks students to wonder which is better? Whether they're picking a credit card or deciding which circumstances lead to more money, kids have to justify their thinking with their math skills. Check out Would You Rather?
Differentiation information in your inbox.
I'll send you one or two emails a month to help you better understand and differentiate for gifted students.
Get free resources now!