One of my favorite frameworks for tackling a tricky topic is Lawrence Kohlberg's Six Levels of Moral Development. I first wrote about it here.
Kohlberg proposed six levels as a way to rank one's motivation behind an action. This is what I love about it. It's not so much about the action, but the motivation – after all, you might take positive action, but for a wide range of reasons. The reasons are what define moral development under Kohlberg's framework.
Our Own Limits
Over the years, I've come to this realization: As an adult, you can only help kids reach the level of moral development you yourself have reached.
The levels (from low to high):
Motivated to avoid punishment.
Motivated by rewards.
Motivated by compliance.
Motivated by society's larger purpose.
Motivated to improve society by changing the rules.
Motivated to improve society, even when going outside the rules.
You can read more about the definition of each level here.
In this article, I want to focus on Level Three. Level Three is all about compliance. It's the people pleaser level. And it was where I topped out for a long time. I wanted people in authority to think I was a good boy, even as a grown man.
Perhaps you realize that you've struggled with this as well.
I was Stuck at Level Three
As a kid, I learned to go along. I was rewarded when I made things easy for adults. I was a peacemaker (even between my parents). My default position was compliance.
But then, as a teacher, when confronted with a new policy that I disagreed with, I just went along. Being at Level Three made me compromise my own beliefs. I followed district policies that were obviously harmful to my students. These compromises kept me up at night. I knew I was going along rather than doing what was right.
Compliance was safe but uncomfortable.
You Feel The Same Way
I know some of you feel the same way because you email me and tell me. You write with concerns like, "my principal says I have to teach only this way," or "we aren't allowed to read novels anymore," or "the new math program is all memorization."
And yet you go along. You know it's wrong, but you do it anyway.
I taught my students about the bravery of Martin Luther King, Rosa Parks, and the soldiers of the American Revolution. We learned about people at Level Six who lost their lives standing up for what was right.
But I was afraid to stand up for my own students!
Think of the Worst Teacher
If your teaching job is anything like mine was, then it's nearly impossible to fire you. I always tell people, "Think of the worst teacher at your school." Think about how awful they are. Everyone knows it. Parents don't want their kids in their classes. The principal doesn't want them at the school. You don't even want to get stuck in a conversation with them.
And yet… they remain. Decade after decade. And they probably get paid more than you!
If the worst teacher cannot be removed for being the worst, then you can use that same shield for good. If you have a job that is protected, then use that protection! Job security is a power you can use for good! Your popularity with parents or other administrators is another power.
Use Your Power!
In my situation, I saw that our principal would go after one of my colleagues, but not me, for the same rule violations.
Why?
She was new and young and wasn't very confident. She hadn't established a reputation with parents and our district yet. She was safe for my principal to pick on. But that meant that more experienced teachers could shield her. We could tell her, "If he mentions something about that, tell him that we told you it was ok because we all do it."
(Now, you may be in a different situation than this, but I guarantee you that you have some kind of power you can use.)
Yeah, I got called to the principal's office eventually. But it turns out that I could handle it! Have you ever sat in your boss's office because you did the right thing? No? Never? It feels pretty good, actually! It made me want to keep doing it!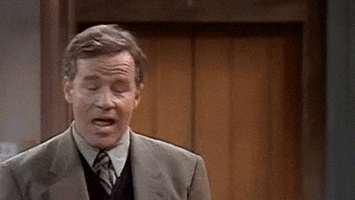 At one of our events, Lisa Van Gemert and I listed all of the times we each got in trouble as teachers. It's one of my favorite moments! There was something cathartic about putting it all out there.
Our takeaway was: if you've never once gotten in trouble with a boss in your entire career, you might be playing it too safe!
Be Smart
If you're brand new, lay low for a couple of years. If you've gotten in trouble eight times this year, then take a break (what is going on!?). If your job isn't so safe, then don't be so bold.
But, if you've accrued power, then use it!
Is your wonderful program's budget being cut? Make! A! Stink! Tell parents to make phone calls. Heck, call a reporter! Stand up for what you care about.
If someone told you that you have to write the lesson objective on the board every time but you know that it is (obviously) a stupid rule… then don't do it!
My entire grade-level team just didn't listen to that particular order, and, yes, our principal stomped around a bit. He huffed and puffed. But he eventually moved on to other things. What, was he going to fire four teachers? Hahahahahaha! Good one.
You have way more power than you realize. If you team up with others, you grow even stronger.
Taking A (Small) Stand
So if, like me, you find yourself stuck at Level Three – doing what's wrong to temporarily please those above you – take a conscious step to do something that's scary for you. Do one thing. It can be small.
Then do it again.
You'll get better. Seth Godin calls it "making a ruckus." It may even become a little fun. Shedding the need to please everyone is pretty darn freeing. You'll find that standing up for what's right is much more gratifying than being compliant.
Be Professor McGonagall
At the end of the Harry Potter series, the only people left to protect Hogwarts from Voldemort are the students. Nearly all of their teachers had joined their oppressors. But not Professor McGonagall!
BOOM!
Let's protect our students. Let's stand up for what's right, even if it means putting ourselves in danger.
Differentiation information in your inbox.
I'll send you one or two emails a month to help you better understand and differentiate for gifted students. Get free resources now!